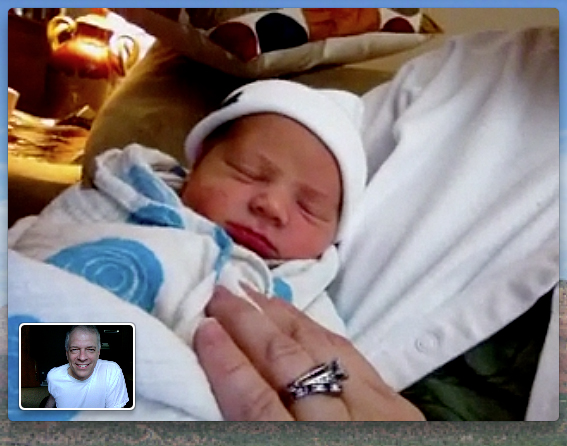 One of the reasons that the Apple iPad is so revolutionary is the Face Time application. We've had Skype for awhile, but the ease of use and portability that iPad and Face Time bring together is a game changer.
When Hudson came a week earlier than we expected, it was natural to change Colleen's ticket so that she could get there in time to meet him during his arrival. But my schedule was a little more problematic. Having been at the bedside when both Shelby and Brandon made their debut, I felt like I was literally a thousand miles away, until Shelby fired up her iPad.
From his first appearance outside of the delivery room, to his homecoming, I was able to participate. Yup, it is nothing like being there and I ache to be able to hold him and hug his mom and dad. But being able to engage electronically in such a personal way diminished the pain just a little.
I'll be on a plane to Florida tomorrow for ten days of bonding with our first grandchild. Having the rare opportunity to witness his opening moments on the world stage electronically made me feel (almost) like I was there in person.